International Munich Lectures in Teacher Education Research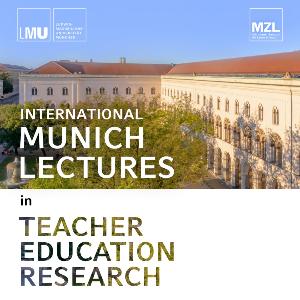 Mit der Vortragsreihe International Munich Lectures in Teacher Education Research werden internationale Spitzenforscher:innen aus der Lehrerbildungsforschung, den Erziehungswissenschaften und den Fachdidaktiken an die LMU zu einer Gastvorlesung eingeladen. Auf diesem Wege entsteht ein internationaler Dialog zu innovativen und transformatorischen Themen und Entwicklungen der aktuellen Forschung, welche die Lehrer:innenbildung an der LMU produktiv bereichern werden. Die International Munich Lectures in Teacher Education Research stehen Forscher:innen, Dozent:innen und Studierenden an der LMU ebenso offen wie interessierten Zuhörer:innen aus den QLB-Projekten anderer Universitäten in Deutschland.
Die Vorlesungen finden in digitaler Form als Zoom-Webinar und in englischer Sprache statt.
In order to internationalize teacher education at the LMU Munich, the International Munich Lectures in Teacher Education Research are regularly held by the QLB research network. With this format, top international researchers from teacher training research, educational sciences and subject didactics are invited to the LMU to give a guest lecture. In this way, an international dialogue is created on innovative and transformative topics and developments in current research, which will productively enrich teacher training at the LMU. The Lectures are open to researchers, lecturers and students at the LMU as well as to interested listeners from the QLB projects of other universities in Germany.

The lectures will take place in digital form as zoom webinars and in English.
Programm im Wintersemester 2023/24
Termin
Thema:
Mittwoch, 25.10.2023,
18:00 - 20:00 Uhr
Prof. Dr. Christina Cipriano (Yale University):
The State of the Evidence for Social and Emotional Learning: Opportunities and Challenges for Educational Research
Donnerstag, 07.12.2023,
16:00 - 18:00 Uhr
Prof. Dr. Sascha Schneider (Universität Zürich):
What teacher education can learn from research on multimedia learning
Die Teilnahme ist kostenlos, eine vorherige Registrierung jedoch notwendig.
Vergangene Vorträge und Video-Aufzeichnungen / Previous talks and video recordings
Kontakt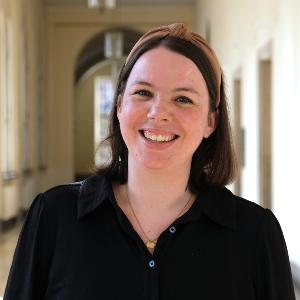 Dr. Tabea Strohschneider-Heck
Geschäftsführerin
Strategie und Entwicklung; Lehrerbildung@LMU